Blood cleansing tea
Super Cleanser Tea For Blood Cleansing


Super Cleanser tea is an herbal tea made from a combination of herbs that purifies the blood. It is teas that cleanse the blood

Our unique blend of ingredients known to have blood-purifying properties is designed to support your body's natural detoxification process, helping to flush out toxins and impurities from the blood that may be hindering your health and wellness. It improves the function of the liver and other organs. With regular use, Super Cleanser Tea can help you feel more energized, refreshed,  and balanced.
Reviews On Super Cleanser Tea
'I am happy and grateful to God I found this product. Good value for my money, the flavor is okay.
There is one wonderful thing about internal healing, you don't know it is happening until it has happened.
Suddenly, your joints stop aching, your head stops hurting, your energy level during the day is boosted, normal blood sugar level, less heartburn, you sleep better and many more incredible changes. The small, daily dose of the tea makes a big difference sooner. I ENDORSE SUPER CLEANSER TEA AND ALL OF THENATUREHILL'S SUPPLEMENTS'
 Joshua
'I brought it along with me to Texas, bought it when I came to Nigeria for the holiday, I like the fact that It has liver's benefit, Sometimes, i just lick it since it taste good and sometimes, I add it to my green tea' 
        Kemi

'Of recent, I cut out caffeine entirely from my daily routine. I wanted to start drinking noncaffeinated drinks that will detox and cleanse my body. I came across Super cleanser tea and decided to try it out.
It is important to state my before: I was used to eating fatty and junks foods, and the results I got were sluggish feeling, constipation, high bp, and joint pain, In fact, I felt my life was going slowly, I had a talk with myself, that was how super tea came in.
After feeling more awake and energetic, with normal blood pressure and cholesterol level, healthy bowel movements, my joints feel lighter, I can squat now.'
      Enoche
CLICK HERE TO BUY
What Is Blood Cleansing Tea
Blood cleansing is a process of ejecting harmful substances and toxins from the bloodstream.

Blood cleansing tea is a common and efficient way of drinking tea made of specific herbs, and spices, to detoxify and purify the blood.
To prepare this tea, you should boil water, add a teaspoon of the tea to a cup, Let the tea steep for 5-10 minutes, strain, and enjoy.
It is recommended to drink 2-3 cups of this tea per day preferably on an empty stomach, to maximize its benefits.
Note: You should not rely on blood cleansing for serious medical conditions, It is important to talk to a healthcare professional.
Reasons To Use Our Blood Cleansing Tea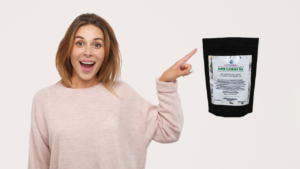 There are several reasons to use our Super Cleanser Tea which include:

To improve liver function

The liver is responsible for filtering toxins from the blood, Super Cleanser Tea can help support your liver's function.

Detoxification

Cleansing your blood with our tea can help remove accumulated toxins that can cause health problems
Better skin appearance

Have a better skin appearance with our blood cleansing tea, It removes toxins that can cause skin problems such as acne, and rashes.
For Boosted Immune System

Our blood cleansing tea will remove harmful substances that can weaken your immune system resulting in an improved general health

Better Digestion


Cleansing your blood with our tea can improve digestive function allowing your body to absorb nutrients better.




Benefits Of Super Cleanser Tea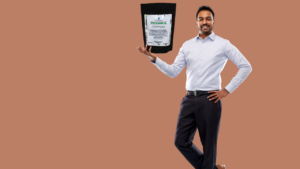 It improves general well being


It supports the health of the bloodstream

Promotes vibrant body

Gives healthier mind

and more…
Blood Cleansing Tea Ingredients
There are herbs that help to detoxify the body, promoting optimal health and wellness. Ingredients used in blood cleansing tea include 
Dandelion root

Licorice root

Burdock root

Milk thistle

Nettle

Red clover

CLICK HERE

.